A SIMPLY TRADITIONAL AND DEEPLY SINCERE FAMILY CUISINE.
So that from the first second you feel at home... like at home. And for the rest... we take care of it !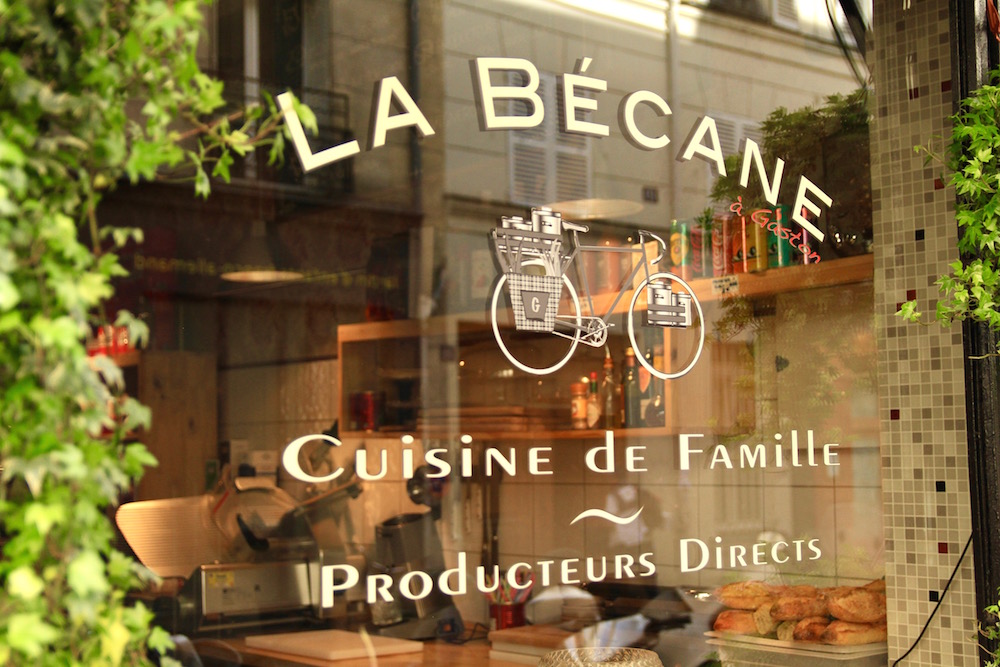 The BÉCANE is a bit like at home...
We buy all our meat, poultry, cold cuts, eggs, cream, cheese and olive oil directly from the producers.
We often select our meats directly from the breeders and we take care of the maturation ourselves.
Our wines are also bought directly from the winemakers we know well and for a long time!
Every week, we do our own market at Les Halles for fresh vegetables and herbs.
Our Fish and Shellfish come directly from the fishing boats we work with every week.
We prepare all our own sauces, juices, condiments etc. as well as our legendary Focaccia and all our pastries.
In short ... A la Bécane : Everything is home-made ... And everything is made ... FOR YOU !
---
DINNER: TUESDAY TO SATURDAY FROM 19:00 TO 22:30
DÉJEUNER : DU MARDI AU SAMEDI DE 12H À 14H30
24 RUE LUCIEN SAMPAIX
PARIS 75010
Phone : + 33 (0)9 80 73 22 98
MAIL : LABECANEAGASTON@ICLOUD.COM
---